Applications for Process Pumps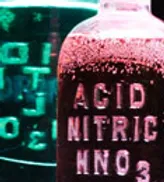 Acid Pump & Filter Applications
HYDROCHLORIC (HCL) • SULFURIC (H2SO4) • NITRIC (HNO3) ACETIC (HC2H3O2) • CITRIC (H3C6H5O7) • PHOSPHORIC (H3PO4) • HYDROFLUORIC (HF) • SULFUR TRIOXIDE & OLEUM(SO3) • OXALIC (H2C2O4) • CHLOROSULPHONIC • CARBOLIC CHROMIC • FLUOSILICIC • LINOLEIC • MALEIC • METHYL ACRYLIC
PUMPING acids at any concentration can be difficult on pumps and filters due to its corrosive properties. Problems occur as a single mechanical seal MUST leak in order to lubricate and cool the seal faces. FILTERING acids requires proper material and elastomer selection. Filter change outs should be kept to a minimum to reduce operator exposure. JH Process offers a solution to your pump and filter applications with a magnetically coupled Seal-Less Teflon lined pump which can handle virtually any acid and a properly sized bag, cartridge or basket strainer to remove unwanted solids.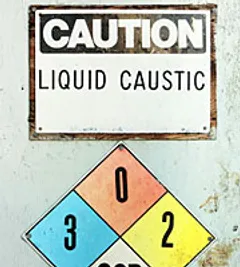 Caustic Bleach Chlorine Chlor-Alkali Pump & Filter Applications
SODIUM HYDROXIDE (NaOH) • POTASSIUM HYDROXIDE (KOH) • SODIUM HYPOCHLORITE (NaOCL)
Caustic Soda (sodium hydroxide & potassium hydroxide), Bleach (sodium hypochlorite) and Chlorine can be difficult on pumps and filters at any concentration due to corrosion, erosion and high PH. A single mechanical seal must leak in order to lubricate and cool the seal faces. Caustic will crystallize as it wears the seal faces and result in failure. JH Process offers a solution to both problems with a Magnetically Coupled Seal-Less Teflon lined pump which can handle caustic and bleach in any concentration up to 250 F. JHP also provides air operated diaphragm pumps. If filtration is required JH Process can supply a properly sized bag filter, cartridge filter or strainer in corrosion resistant materials.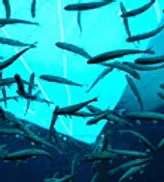 Saltwater/Seawater Pump & Filter Applications
SALTWATER/SEAWATER AQUACULTURE • BRINE • SODIUM CHLORIDE
Pumping saltwater requires the use of special alloys or non-metallic wetted parts to handle this highly corrosive liquid. If a pump is run intermittently the pumped solution will dry out on the seal faces and cause premature wear when the pump is started again. Many alloy pumps in stainless will pit upon drying. JH Process can solve this problem by applying a Seal-Less Magnetically Coupled Teflon or non-metallic pump which can handle saltwater up to 250F. No seals= No Leaks. Many of our pumps are approved for aquaculture and fish farming applications.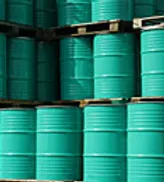 Chemical Distributors Pump & Filter Applications
A WIDE VARIETY OF SOLVENTS • ACIDS • CAUSTICS • ALCOHOLS • AMMONIA • CHLORIDES • OILS • CYANIDES • GLYCOLS • ELECTRONIC CHEMICALS • EMULSIFIERS • GLYCERINE • KETONES • MINERAL SPIRITS • POLYOLS • SOAPS • WATER TREATMENT CHEMICALS
Chemical Distributors use centrifugal, air operated diaphragm, gear and sanitary pumps due to the variety of viscosities and materials of construction required. Many times the same pump may be used for twenty different products and is cleaned between uses. Unfortunately the mechanical seal along with o-rings may not be compatible with those fluids and will degrade and leak. If an air operated diaphragm pump is used the diaphragms must also be compatible with the fluids it pumps. Diaphragms have a finite cycle life. When they rupture, the product will be pushed out the exhaust muffler creating a dangerous operator situation, product loss and internal damage to the pump. The ideal pump is compatible with most fluids and does not have a mechanical seal or diaphragm to rupture. JH Process can supply a magnetically coupled SEALLESS pump able to pump virtually any fluid. Fluoroplastic TEFLON can be used on practically any non-viscous liquid which allows for plant standardization. We can also supply any type of filter or strainer from ¼" perforation down to .02 micron retention.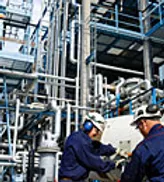 Metal Refining Pump & Filter Applications
PLATINUM • TANTALUM • NIOBIUM • GOLD • COPPER • BERYLLIUM • LITHIUM • NICKLE • COBALT
Pumping and filter/strainer applications are varied and problematic due to the corrosive chemicals a refining plant will pump. Strong acids and caustics with severe PH swings coupled with high temperatures are common. In many cases the same pump construction with a single mechanical seal is used for every service. Pump internals, gaskets and seals cannot hold up to PH swings and will catastrophically fail putting operators in a direct leak path. JH Process can provide a Seal-Less Magnetically Coupled non-metallic pump able to handle any PH as well as air operated diaphragm pumps. We can also supply bag & cartridge filters and strainers with non-metallic internals for temperatures to 300 F.​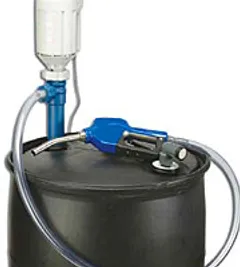 DEF-Diesel Exhaust Fluid Pump & Filter Applications
DEF is a mixture of purified UREA and DEIONIZED water. It is being used on almost all new diesel engines on and off road to clean up the exhaust emissions. DEF is being pumped and filtered from large bulk storage tanks and distributed to tote tanks, drums, carboys and gallon containers. Pumping DEF can be a challenge as it will leak around seals, gaskets and threads like no other fluid. It will crystallize in the presence of air and wear mechanical seals prematurely. Polypropylene and 304 stainless steel are acceptable materials. Sealless Mag Drive pumps are ideal as there is NO SEAL to leak and crystallize. For drum and IBC (Tote) dispensing applications JH Process can supply sealless pump tubes in lengths to 10 feet with electric and air motors along with drum adapters to keep air out. We can engineer bag and cartridge filters for bulk storage and final polishing.
​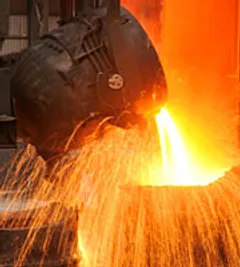 Steel Mill Pickling & Plating Pump & Filter Applications
HYDROCHLORIC ACID (HCL) • SULFURIC ACID (H2SO4) • PHOSPHORIC ACID (H3PO4) • NITRIC ACID (HNO3) • HYDROFLUORIC ACID (HF) • PLATING SOLUTIONS
The pumping of pickling fluids in a steel mill is one of the most difficult pump applications we see. Hydrochloric acid is most commonly used and sometimes a combination of acids including hydrofluoric is applied. High temperatures, high solids content, erosion, corrosion, cavitation, impeller wear all contribute to early pump failure. Some mills are providing plating services which are somewhat easier on pumps but still present mechanical seal problems. Plating fluid baths need to be filtered continuously to avoid rejected parts. JH Process can provide Seal-Less Magnetically coupled all nonmetallic centrifugal pumps capable of handling any acid up to 250 F. We can also provide, slurry pumps, air operated diaphragm pumps, nonmetallic industrial quality bag filters, cartridge filters and pump suction strainers.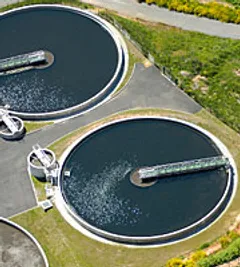 Waste Water Treatment Pump & Filter Applications
BLEACH (NaOCL) • CAUSTIC (KOH & NaOH) • SULFURIC (H2SO4) • FERRIC CHLORIDE (FeCL3) • FLOCCULENT
Waste water treatment pumps are typically centrifugal, air operated, metering and progressive cavity positive displacement type. In many services pumps are run at flows from near shut off to full flow. Mechanical seals are an ongoing maintenance issue due to the pump running far from its BEP (Best Efficiency Point) resulting in shaft deflection. Corrosion and crystallization are also a major cause in constant pump failures. Some plants will standardize on one style and size of pump to reduce parts usage. This "One Size Fits All" can have many disadvantages. Many services are run intermittently which hastens seal failure on caustic and bleach due to crystallization. Concentrated sulfuric will dilute as it lubricates the seal faces and become corrosive to even Hastalloy and Alloy 20. JH Process can supply Magnetically Coupled SEALLESS pumps compatible with all acids and caustics as well as air operated, metering and progressive cavity pumps. Many parts are interchangeable which reduces parts stocking. We can also supply corrosion resistant filters and strainers in simplex and duplex designs from ¼ inch perforations to sub micron particles.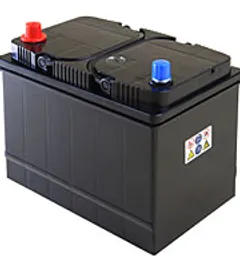 Battery Production Pump & Filter Applications
SULFURIC ACID (H2SO4) • SODIUM HYDROXIDE (NAOH) • FERRIC CHLORIDE (FeCL3) • LOW PH SLURRIES
Pumping sulfuric acid whether dilute or concentrated can be very hard on a mechanically sealed pump. Pumps are put into service and due to process conditions are run somewhere between total shutoff (dead head) and full open causing cavitation. Lighter duty mag drive pumps are used and considered a throw away pump in this industry. Many other pump problems occur due to dry running and solids pumping. Plant water and waste treatment pumps also face the same problems. JH Process can supply heavy duty mag-drive pumps, seal-less slurry handling pumps, air operated diaphragm pumps as well as bag, cartridge and strainer filters.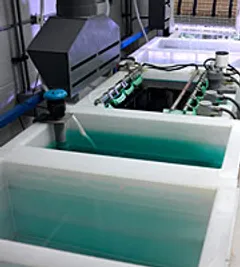 Electroplating Pump & Filter Applications
HYDROCHLORIC ACID (HCL) • SULFURIC ACID (H2SO4) • PHOSPHORIC ACID (H3PO4) • NITRIC ACID (HNO3) • HYDROFLUORIC ACID (HF) • PLATING SOLUTIONS
Electroplating pumps and filters can cover a wide range of fluids and range in PH from 2-13. Equipment requires a high degree of corrosion resistance along with higher than normal temperatures and varying flow rates. Sealless mag drive pumps have been used in the plating industry for decades but most of the smaller designs are lighter duty which we call "Aquarium Pumps". They have low quality magnets, minimal bearings and no dry run capability. They are thrown away and replaced. JH Process can replace those pumps with a cost competitive mag drive pump that has neodymium magnets, run dry oversized bearings and will accept a standard off the shelf motor in air or electric. We can also supply in tank pumps and filters for any application.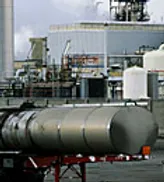 Tank & Railcar Unloading Applications
When a tank or railcar is a bottom load design it does not normally require a self priming pump. This should be an easy application. When the liquid is hazardous it may require top unloading design. Some operations will pad the tank with air or nitrogen to prime a non self priming pump but depending on the fluid that air/nitrogen pad must go through a scrubber at the end of the cycle. If the pumps have mechanical seals they will be your first leak path to atmosphere. JH Process can provide magnetically coupled SEALLESS pumps that will prime without a nitrogen pad. They are available to handle any corrosive fluid with materials of Teflon and Polypropylene.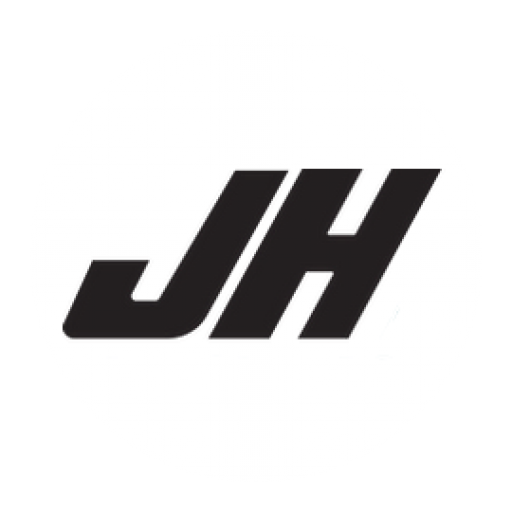 Sump Pump & Filter Applications
Sumps are designed to collect rainwater, wash down of tanks and floors and in the event of a tank failure, a low point to collect and begin to pump effluent. Many styles of pumps are used such as air operated diaphragm (AOD), vertical with the motor located above liquid level, submersible and self priming. Every pump has advantages and disadvantages. When the pump may be asked to handle water one day and 80% sulfuric acid or 50% caustic the next, the field of reliable pumps narrows quickly. The pump must be able to handle a corrosive, possibly high temperature hazardous liquid. Will the fumes be explosive? Will the liquid reach its vapor pressure? Are there solids? Do the pump controls need to be manual or automatic with level alarms? Is a duplex system required with a control panel? JH Process can supply the best pump for your application by obtaining all of the conditions for your service. Buying pumps from a catalog is not necessarily the most cost effective short or long term solution. Call us at 610 903 0900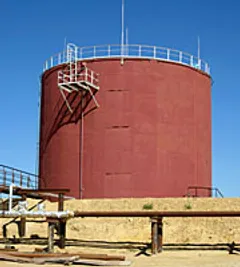 Tank Secondary Containment Pump & Filter Applications
Storage tanks that require secondary containment must be secure without any chance of breaching through pipe or conduit. The secondary area around the tank is designed to hold both rainwater runoff and in the event of a tank failure, the product inside the tank. The pump must handle changes in specific gravity, temperature and corrosiveness depending on the product. JH Process can provide a magnetically coupled SEALLESS SELF PRIMING pump to handle most fluids. We offer Non-Metallic and Alloy pumps with mechanical seals where a sealless pump is not applicable.